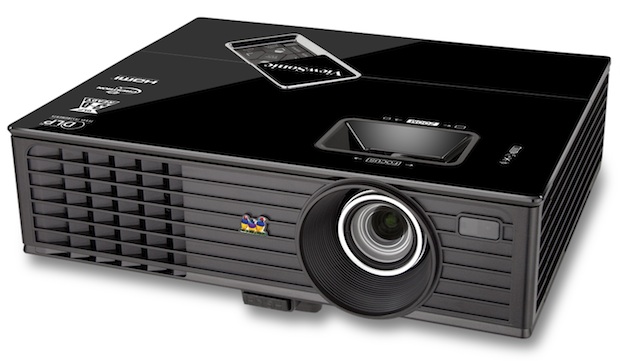 ViewSonic, one of the leaders in projectors for the education market and business market, has just announced a new partnership with AMX, one of the leading providers of solutions that simplify the implementation, maintenance and use of technology in order to create an effective environment.
The partnership, which is an InConcert Partnership, will have several of ViewSonic's PJD6 projectors upgraded with AMX technology, which will make the projectors compatible with AMX controllers. The specific projectors that have been selected include the PJD6253, PJD6223 and PJD6553W, all of which are part of ViewSonic's line that has been optimized for use in the education and business industry.
According to ViewSonics's Projector Product Manager Roger Chien, "We are very pleased to be a partner of the AMX InConcert Program. It demonstrates ViewSonic's commitment to the education and enterprise markets as all our new projectors will be certified with AMX going forward. The new PJD6 DLP projector series offers many exclusive and valuable functions. This includes real-time monitoring and remote management for up to 250 networked projectors, along with versatile connectivity options."
ViewSonic is known for high-quality projectors that are perfect for classroom settings as well as business meetings. This added versatility, thanks to the partnership with AMX, should open up many new options for both companies as well as customers. Customers will now have added functionality that should benefit them no matter how they use their ViewSonic projector.
If you need a projector for your business meeting on short notice, you should consider a Meeting Projector Rental from Rentacomputer.com. You can get local delivery and installation by a certified technician who will also pick up everything when you are finished, taking all the hassle off of your shoulders.
Source: About Projectors – AMX and ViewSonic Form Partnership