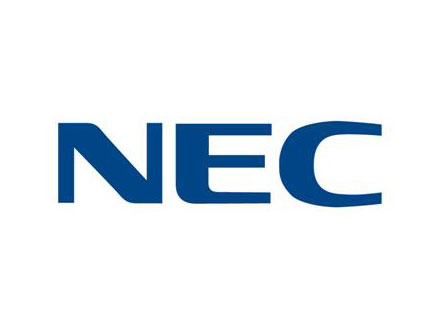 NEC has just announced its newest product, the PH100U digital projector, which comes with a unique 3-chip DLP system. This device, which is being touted as a professional installation model, can operate 24/7 and is specifically designed for use in areas of higher education, religious buildings and corporate or retail environments where ambient light is high and the need for a large scale screen is prominent.
The PH100U, powered by the 3-chip DLP system, is an 11,000 lumen WUXGA resolution projector that features a sleek, compact design which creates large, high quality images in almost any operating condition. This device is also the second model in NEC's projector lineup to offer Open Pluggable Specifications (OPS).
OPS is the first industry-wide standardization in option slots that actually simplifies installation, use and maintenance while at the same time offering input flexibility. In addition to that, it also supports multiple input cards, including an HD/SD-SDI and single board computer.
This device also uses Integrated Device Technology HQV which is a high-performance video processing and scaling system that is designed for computer signals and standard or high-definition video. This technology also helps produce higher-quality video processing using pixel-based, motion-adaptive de-interlacing in order to remove unwanted motion artifacts that you generally find with interlaced signals.
According to Senior Product Manager of Projectors for NEC Rich McPherson, "The PH100-U is designed for large venue applications that can benefit from the 3-chip DLP color space and redundancy of the dual lamp system. The capabilities this product brings to the AV market are unrivaled, from its stacking correction to its bayonet lenses. Its feature set allows the projector to be customized perfectly in each and every application."
The PH1000U projector from BEC ships with a 3-year limited parts and labor warranty and will also be available sometime in October of this year for an estimated retail price of $54,999 not including the lens. If you are purchasing this device for educational purposes then you can receive an additional year on the warranty with Star Student customers receiving an additional two years.
Source: Business Wire – NEC Display Solutions Debuts PH1000U Digital Projector for Professional Integration Projects